SYPHUS TRAINING LOS ANGELES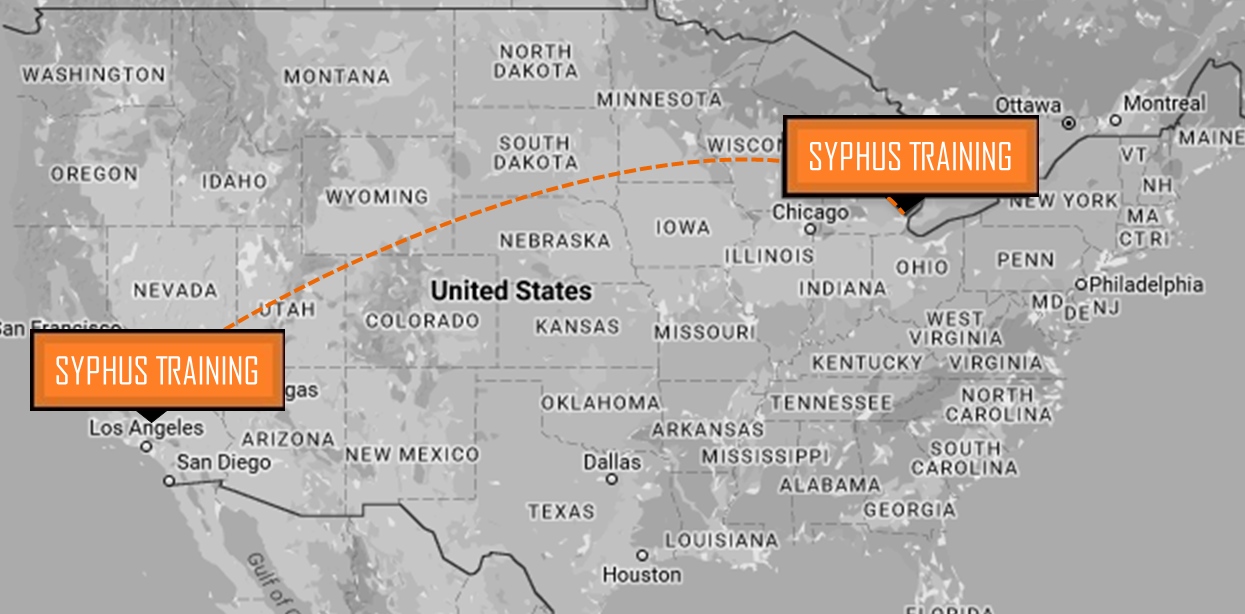 Press Release: August 21, 2017
Syphus Training, LLC is proud to announce they have secured their first out of state license to Trevor Carroll-Coe to operate Syphus Training workouts in Los Angeles, California.
Carroll-Coe, originally from Grosse Pointe, Michigan, will be bringing the Syphus Training methodology to California with the intentions of officially offering classes some time in late 2017. On his first impression of Syphus, Carroll-Coe elaborates, "I knew after my very first workout that Syphus was something that I needed in my life, and the West Coast needed it too."
The addition of Turf Los Angeles marks the fifth independently owned and operated Syphus Training for the brand with aspirations to secure more licensing deals in other major metropolitan areas across the country. Their sixth location in total includes their corporate flagship location in St. Clair Shores, Michigan.
Founder and CEO of Syphus Training Mike Hackett explains his excitement for the future, "This deal represents a lot for the brand and the Syphus community as a whole. It's our first crack at displaying what Syphus has to offer on a national stage. I have no doubt that it is in the greatest of hands with Trevor. He will gain quite a following out there." Hackett continues, "Once folks on the west coast get a chance to experience Syphus, their eyes are going to be opened to a whole new genre of exercise that'll spread Junkie-Nation at an incredible pace."
As Turf Los Angeles begins to ramp up interest, you can search them on Facebook and other social networks for updates. Details on Turf Los Angeles including location, contact info, class times, rates and grand opening date will be released in the coming weeks. Prospective licensees, interested in opening up a Syphus Training Turf, or offering classes in an already established facility are asked to email inquiries to affiliates@syphustraining.com.
Carroll-Coe, who is also celebrating another milestone this weekend in being wed to his long time fiancee adds, "It's a really exciting time in my life in all aspects!" In regards to Syphus, "I'm looking forward to bringing the hardest workout in the Motor City to the fitness capital of the world!"