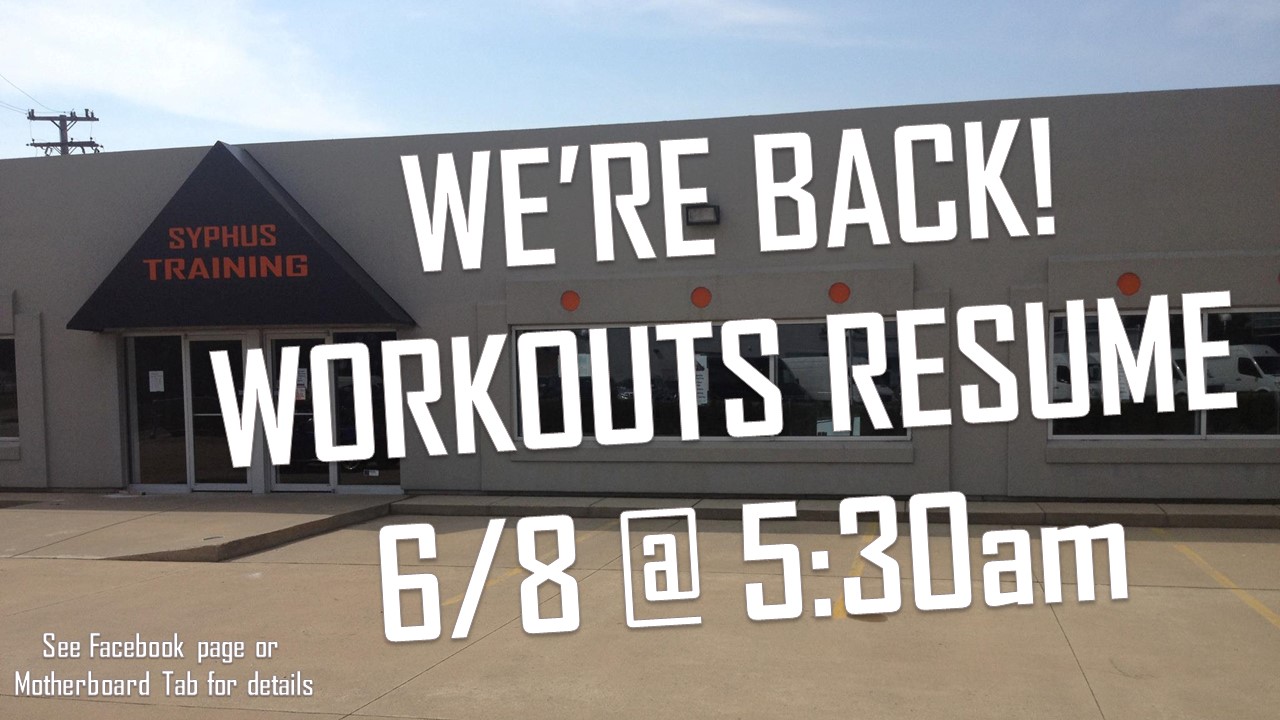 We're excited to announce that starting Monday, June 8th, we will be hosting a full schedule of workouts to be done in our gym's parking lot!
Schedule will be posted Friday, June 5th at 12:00pm on Mindbody. Members will be able to schedule classes according to their current membership status as outlined in the link above. Staff and ownership will not be reserving spaces upon request, all registration must be done by the member through Mindbody. 
In order to participate in these workouts you must be a returning customer (no newbies allowed) and you must complete this 
Covid19 and Outdoor Workout Release Form
. It's preferable that you print and bring the signed form with you on the first day you attend, however, we will have extras on-site.
Welcome back!