Coming at you from Turf Brownstown! Karlene and I wanted to give a little introduction of ourselves as you will be hearing from us often through Syphus blog posts. We have been blessed to be running Turf Brownstown for almost TWO years now! Amazing! Both of us hold a Bachelor's degree; Karlene in Marketing and myself in Business Administration. Along with that we both are ISSA Certified Personal Trainers. We met during a six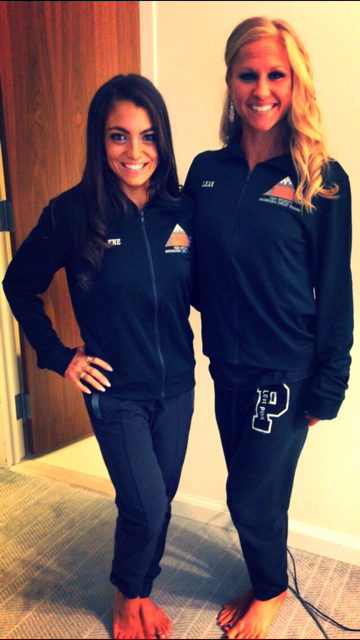 -week fitness challenge and have been a team duo in our fitness and business careers since then.
Karlene and I first tried Syphus in 2014 at the Mothership in St. Clair Shores. That first workout is where our passion and belief in the sport began and continues to grow even today! To date we firmly believe Syphus is the BEST total Mind/Body workout.
Part of our fitness career has included fitness/bodybuilding competitions which has required us to have strict nutritional intake along with a demanding training regimen. Through this experience we have learned so much about our individual body's, but also have gained first hand insight on how nutrition, weight training, cardio, proper recovery etc. have affected our Syphus workouts and the data (scores) to go along with it.
You will be hearing from each of us monthly, where we will be sharing this insight along with recipes, tips, and responses to any questions or comments our Syphus Family has. Stay Tuned!
Leah Larson
Chief Learning Officer, Syphus Training Franchises, LLC.
PRO, Turf Brownstown
Disclaimer: Leah Larson and Karlene Malcolm are not a doctor or registered dietitian. Any advice provided should not be taken as medical advice. It is not intended to diagnose, treat, cure, or prevent any health problem – nor is it intended to replace the advice of a physician. Always consult your physician or qualified health professional on any matters regarding your health.