SYPHUS SURVIVOR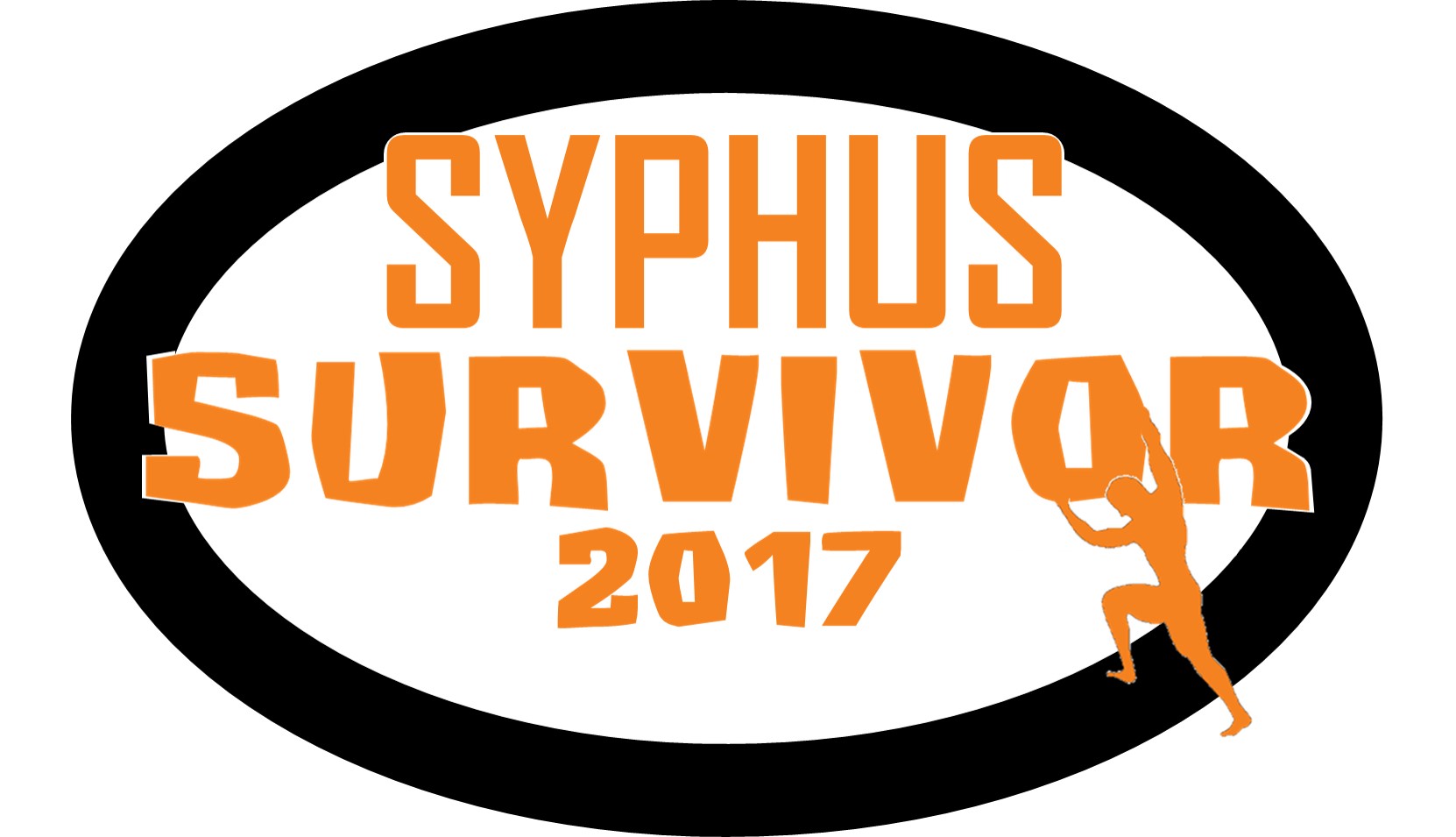 SATURDAY JULY 17 – JULY 29TH 2017
 Week 1:   Monday July 17th through Saturday July 22rd [3 possible workouts]
Week 2:   Monday July 24th through Thursday July 27th [3 mandatory workouts]
Finals:  Saturday July 29th at Turf Shelby; Times TBD
Your seasonal Boulder will determine your division (seen below). In Week 1 each participant must compete in 2 competition workouts but can do 3.  The top 2 scores from these workouts will determine the competition average.  At the end of Week 1 each Turf will determine the 3 top averages (both male and female) in each division. These 3 participants in each division (or 30 total individuals from each turf) will advance to week 2.
In Week 2 each participant must compete in 3 competition workouts.  The top 2 scores from these workouts will determine the competition average.  The 3rd workout will be used in the event of a tie.  Each Turf will send 1 male and 1 female representative from each division to compete in the Survivor Finals.
Tiebreakers – In the event of a tie, the additional workout will be factored into the average and the highest average will advance.
Weight Classes – This competition is not based on weight class, but rather gender and divisions.  Divisions may have competitors using different weight classes competing against one another.  Competitors must compete at the weight they consistently use and must have 14 or more workouts with this weight from May 1 – June 15.  ALL workouts from June 15th on MUST be at the weight class the competitor is going to use during Survivor 2017.   There is no dropping down in class to improve one's score for the sake of an unfair competitive edge. Likewise, there is no jumping up in weight class to be the ONLY representative of your gender in that weight class.
Divisions – All based on 2017 Seasonal Boulder
<  475 [CONTENDER DIVISION]
476– 599 [JUNKIE DIVISION]
600 – 725 [GLADIATOR DIVISION]
726 – 874 [OLYMPIAN DIVISION]
875 + [TITAN DIVISION]
Ultimate Survivor – The division winner with the highest difference from their seasonal will be crowned Ultimate Survivor.
Awards – TBD.  To be discussed by Turf Owners.