SYPHUS TRAINING ATHLETE ANNOUNCEMENT
Tristan Ferrara becomes latest athlete sponsored by Syphus Training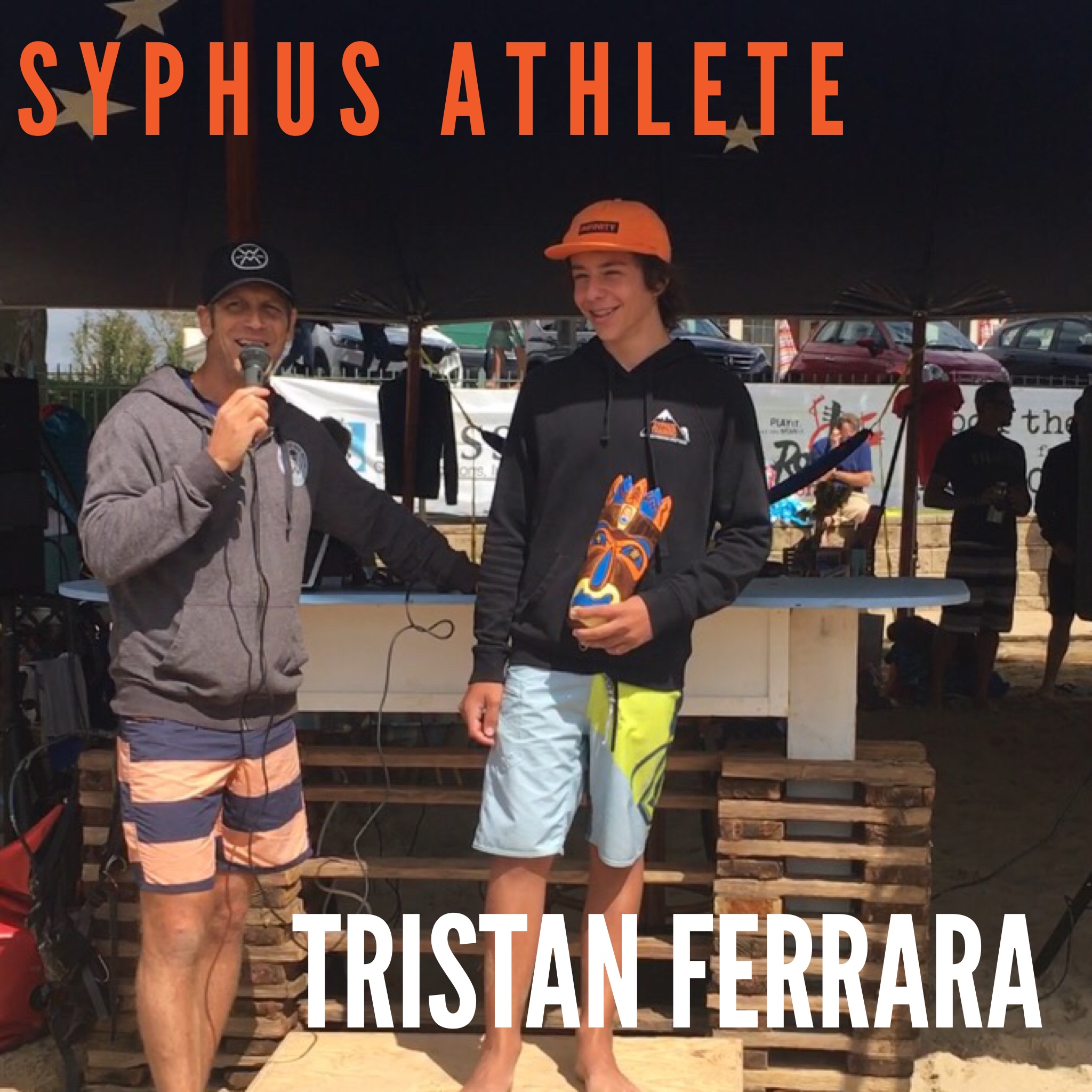 [St. Clair Shores, MI] December 6, 2016 –
Syphus Training is pleased to officially welcome Tristan Ferrara to our family of sponsored athletes. Many of you may know 14 year old Tristan from the Mothership, where he began Syphus at the age of 13. He is a stand up paddle board athlete (SUP) who is making waves in the sport at such a young age.
In the SUP off season, he's on the Turf three days a week working on conditioning. As his father Chris Ferrara said, "from surf to Turf." Tristan competes in the Midwest SUP Race Series. (races are across Michigan, Illinois and Wisconsin) He placed 1st overall in the men's 3 mile rec in the 2015 series. He placed 3rd overall in the 6 mile 12.6 elite in the 2016 series. He also went to the PPG (Pacific Paddle board games) in California (the biggest paddleboard race in North America) and placed 3rd overall in his age group!
Tristan has plans for a big race season in 2017 and we are confident that conditioning at Syphus will help give him an extra leg up on his competition. We are incredibly proud of him and hope you will congratulate Tristan when you see him next. You can read more about Tristan in an article that was just published in the Detroit Free Press.